Hawaii Auto Shipping Services
Shipping your car, automobile, and vehicle to Hawaiian destinations. One of the biggest challenges when shipping to or from Hawaii (or even to another Hawaiian Island) is transporting your car, household goods, and personal belongings.
Hawaii Auto Shipping Mainland Ports Locations: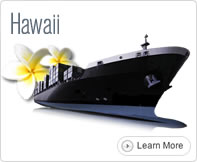 * Long Beach, CA
* Seattle, WA
Hawaii Port Locations:
* Honolulu, Oahu
* Hilo, Hawaii
* Kahului, Maui
* Kawaihae, Hawaii
* Nawiliwili, Kauai
* Kaunakakai, Molokai
* Kaumalapau, Lanai
Required items upon delivery of your vehicle:
Your Auto Keys – It will be necessary to leave your keys with our shipping company when you are ready to transport your car. We recommend making a spare set keys to the ignition, trunk, gas cap and any locked compartment for our shipping company to use.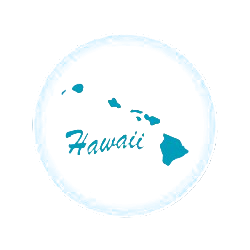 Authorization From the Owner – We require a notarized letter of authorization from the owner if the person shipping/receiving the vehicle is other than the owner. Please contact your agent for more information.
Photo ID – You (or anyone you designate) will need ID to pick up the car.
Delayed Shipments – It's possible your shipment may get delayed in the event of a full ship environment . If this is the case, all vehicles shipped from Hawaii could be assigned to a ship leaving later than the requested sailing date.
Prepare your vehicle for Hawaii auto shipping & transport:
Don't Leave Anything in Your Vehicle – Please DO NOT leave personal items, luggage or boxes inside the passenger area or trunk for the car. For security and safety, you will be asked to remove anything that is not permanently mounted or bolted to the vehicle.
Vehicles Must be in Working Condition – All vehicles will be inspected upon delivery to the port. The vehicle will need to be in working condition before it is accepted for shipment. This includes inflated tires and operational brakes.
We Are A Trusted Leader in Hawaii Auto Shipping